Hello guys, a serious and quite specific subject is on my mind today.
I have recently been musing about the fact that more and more, world leaders today are less preoccupied about the well-being of their country than of humans in general. I find it ironic that the most influential men and women of this world are also some of the most small-minded, and wanted to share this with you.
I think that health is one of the most important things, and it should always be a priority. I want to talk about our current problems with the environment, and with our nutrition.
I think we can all agree that, despite the efforts that some countries are doing, our planet's environment is in a deep mess to be polite. Not to single him out, but Trump leaving the Paris climate agreement is going to contribute to this greatly. The environment directly impacts our health in the short term like in the long term, and investing in its protection is the right choice in my opinion.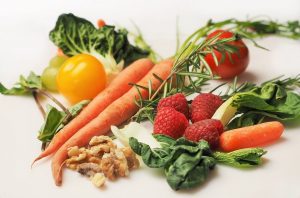 Secondly –and I think of this one in a more personal regard– our nutrition. If you weren't aware, the government pretty much controls what's in our plates (especially if you live in a poorer country). And if you weren't aware once more, they are indifferent, if not dispassionate, about our nutritional health. The junk, unhealthy foods in your aisles is proof of that. "But, it's our choice! We're intelligent people and we're able to pick what to eat by ourselves," you might rightly say. Yes, but that's the thing: you don't really know what you're eating. If what I've been researching for quite some time is true, government agencies are extremely loose on what goes on our plates.
As you can probably see, what I wrote lacks evidence (thus credibility) and conviction; because that's not the goal. The goal is to start an intelligent conversation with you on these topics: 1) Should the government invest more in environmental protection, 2) Should the government control our diets more, or (a more vague question) 3) should the government worry more about our individual health. My personal conclusion is that (and not to sound like a communist partisan (I'm not)), it's in part due to the capitalist regime in which we all most likely live under. It's a system based more on personal financial gain than the well-being of humanity, and I think it's unfortunate that it has become the general way to think.
I'm dying* to see what you have to say, so leave a comment down below!
*a massive stretch. I'm interested, but not to the point of death. You should really not joke about death that's not cool
Links to images: 1st link here, 2nd image here.